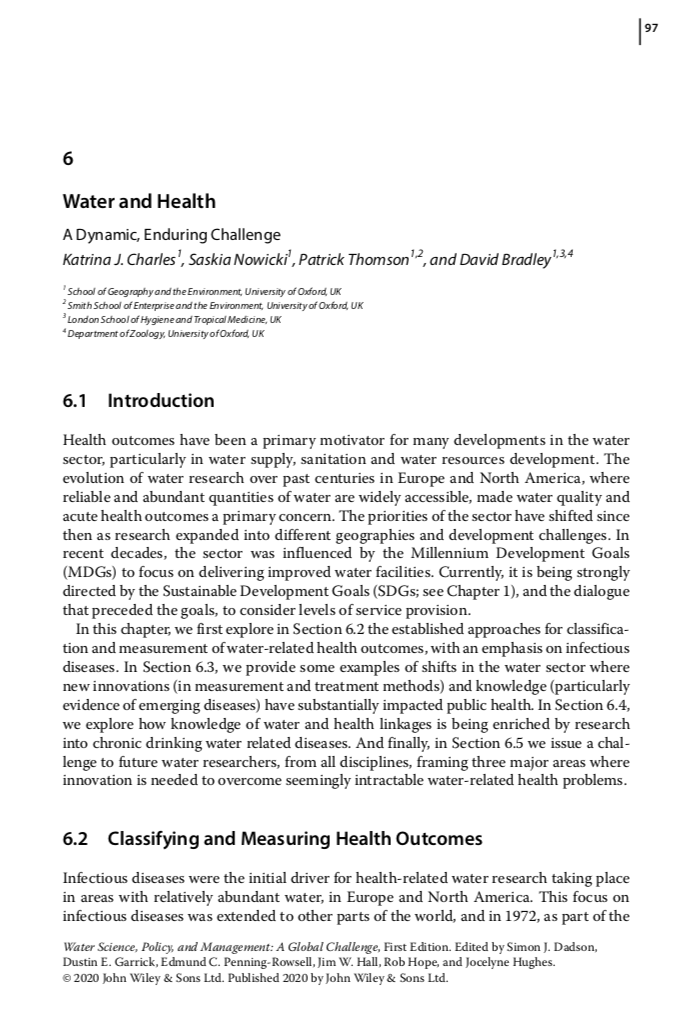 Authors: Katrina J. Charles, Saskia Nowicki, Patrick Thomson, David Bradley
In this chapter, the authors explore some of the drivers of water sector developments that have had great public health significance. They explore how these developments stemmed from innovation and changing climate and demographics. They then highlight some emerging areas of research and set out three challenges for future water researchers where we see the need for innovation.
This book chapter was published in 'Water Science, Policy and Management: A Global Challenge', edited by Simon James Dadson, Dustin E. Garrick, Edmund C. Penning-Rowsell, Jim W. Hall, Rob Hope, Jocelyne Hughes and published by Wiley.
Kelly Ann Naylor, Associate Director, Water, Sanitation and Hygiene (WASH) Section, Programme Division, UNICEF
'Our partnership with REACH recognises science has a critical role in designing and delivering effective policy and improving practice on the ground.'
Stay in touch
School of Geography and the Environment
University of Oxford
South Parks Road
Oxford, OX1 3QY