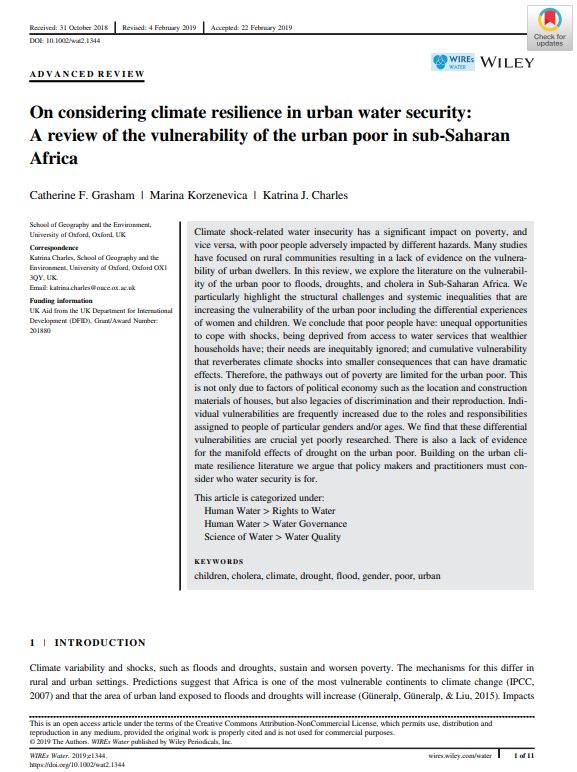 Authors: Catherine Grasham, Marina Korzenevica, Katrina Charles
Climate shock-related water insecurity has a significant impact on poverty, and vice versa, with poor people adversely impacted by different hazards. Many studies have focused on rural communities resulting in a lack of evidence on the vulnerability of urban dwellers.
This paper reviews the literature on the vulnerability of the urban poor to floods, droughts, and cholera in Sub-Saharan Africa. It particularly highlight the structural challenges and systemic inequalities that are increasing the vulnerability of the urban poor including the differential experiences of women and children.
Kelly Ann Naylor, Associate Director, Water, Sanitation and Hygiene (WASH) Section, Programme Division, UNICEF
'Our partnership with REACH recognises science has a critical role in designing and delivering effective policy and improving practice on the ground.'
Stay in touch
School of Geography and the Environment
University of Oxford
South Parks Road
Oxford, OX1 3QY