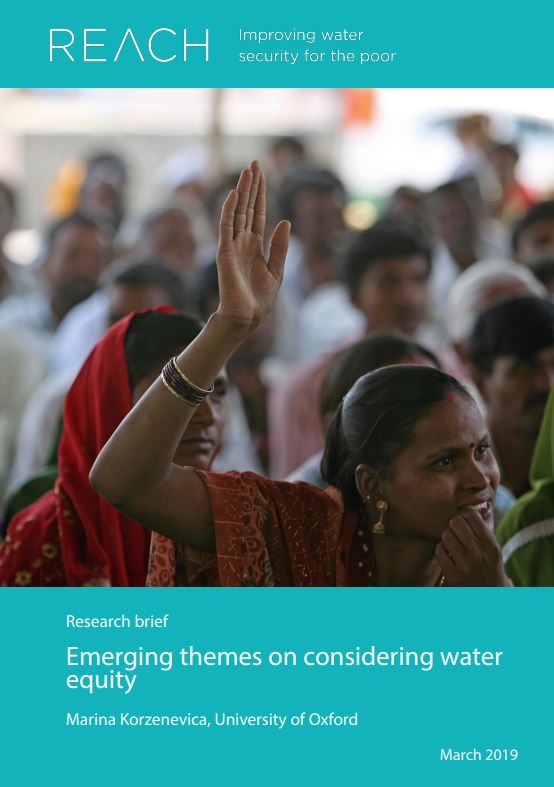 Author: Marina Korzenevica
The REACH programme aims to generate improvements in water security for the poor by working at the interface of water security, risk and poverty research and practice, spanning across the themes of resource sustainability, inclusive services and sustainable growth. Recognizing social inequalities forms a critical element of the programme, as it is a vital building block for enhancing and maintaining water security for all.
By early 2019, there were 23 studies within the REACH programme that included exploration of differentiated (particularly gender driven) experiences, practices and needs related to water. While the studies are mostly on-going, this research brief has been developed to spur interest and awareness in four areas that are underexplored in academia and underrepresented within development agencies.
Kelly Ann Naylor, Associate Director, Water, Sanitation and Hygiene (WASH) Section, Programme Division, UNICEF
'Our partnership with REACH recognises science has a critical role in designing and delivering effective policy and improving practice on the ground.'
Stay in touch
School of Geography and the Environment
University of Oxford
South Parks Road
Oxford, OX1 3QY