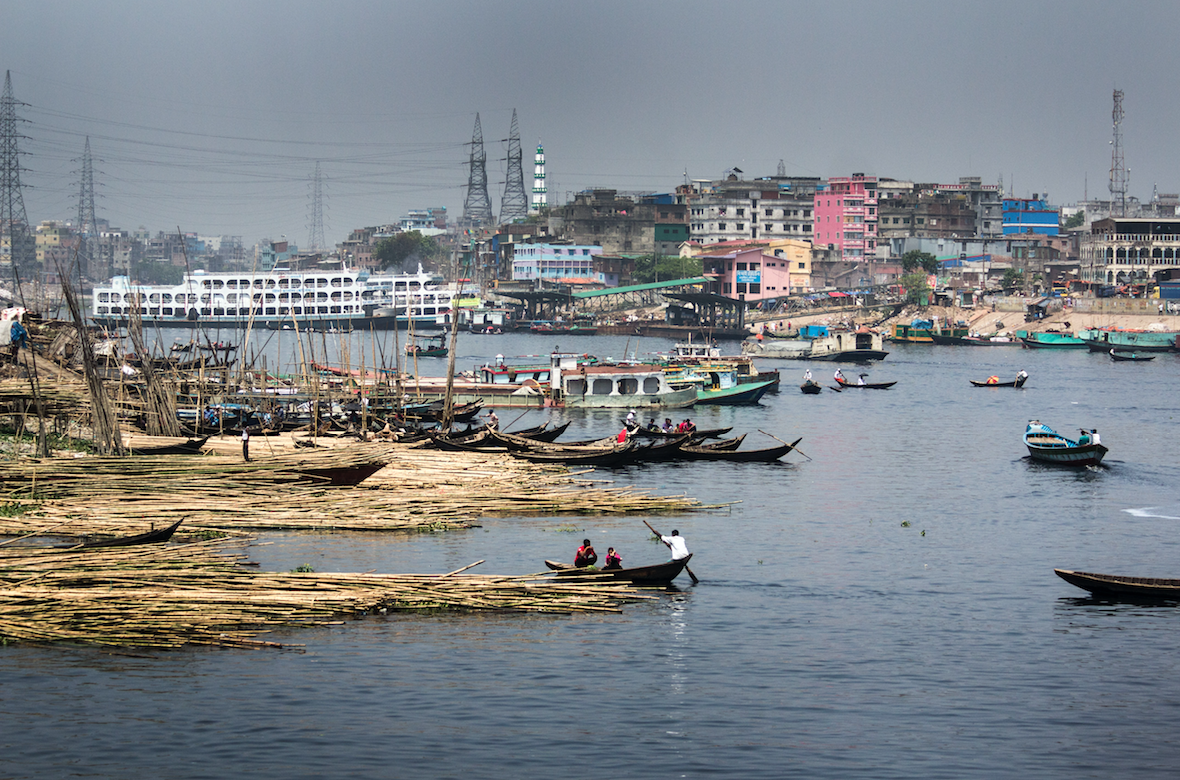 3 February 2023
Exit Strategy – sustaining and scaling water security impacts for the poor beyond 2024
After nine years of collective research on water security by over 50 global partners the REACH programme is due to close in 2024. While we are on track to meet the target of providing 10 million poor people with improved water security, this is a fragile outcome. We know effective measures are needed to both protect and sustain gains, and to have the ambition to scale up and scale out impacts.
An exit strategy is one way to think about these issues in advance with key stakeholders and future funding partners. The strategy has been collective work with core partners in Bangladesh, Ethiopia and Kenya, along with global partners, including UNICEF. Today we are sharing our collective thoughts to promote a broader community of planning and action.
The exit strategy builds on our Global Strategy, 2020-24, with a focus on core themes underpinned by a focus on inequalities: a) Climate Resilience, b) Rural Water and c) Water Quality. We document good progress in creating impacts for millions of poor people through work in the Awash Basin in Ethiopia, the urban rivers in Dhaka, groundwater systems in northern Kenya and other locations.
In the exit strategy, we ask three questions: How do we sustain the hard-won gains, how do we scale-up this work in countries, and how do we scale-out the most promising work to regional or global contexts? The strategy represents shared ideas which we will develop and strengthen in the coming months.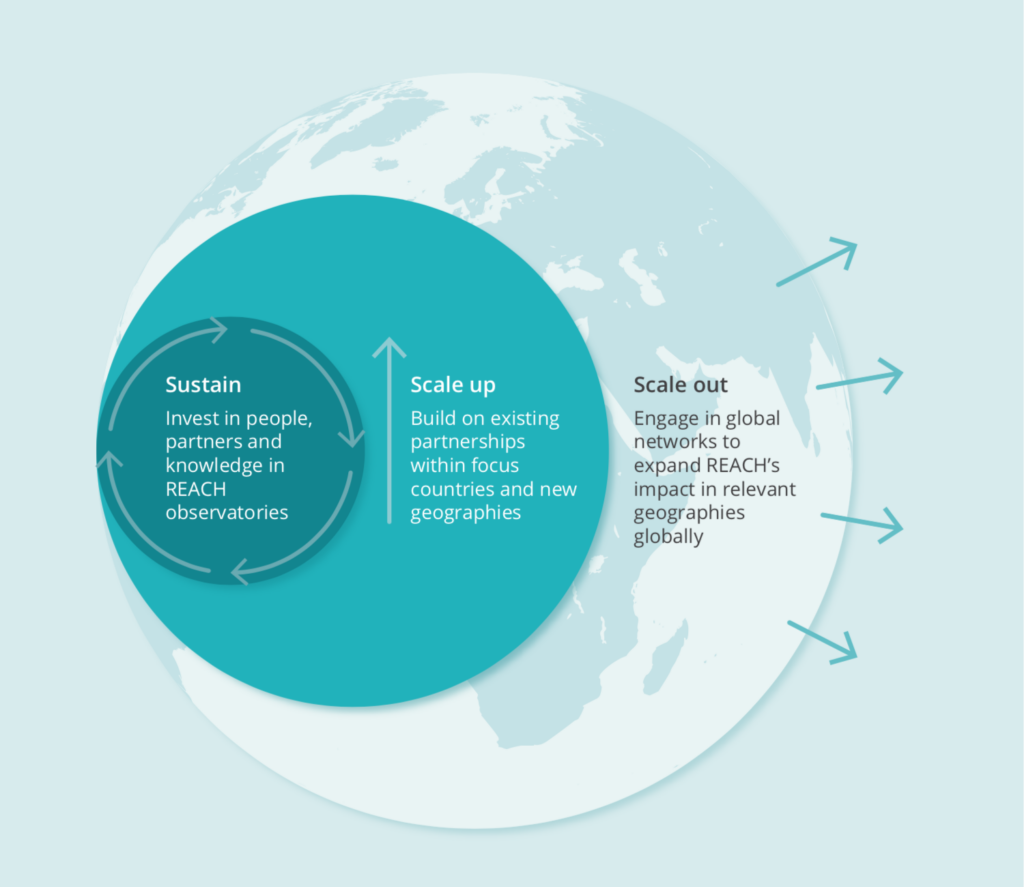 An example of the collective design of the exit strategy includes our recent visit to Bangladesh where we met with senior government and partner organisations. Meetings were convened under the direction of the Secretary of the Local Government Division (LGD), Mr Muhammad Ibrahim, supported by his senior staff, Mr Khairul Islam and Mr Md. Kamal Hossain, and earlier collaboration with Mr Emadadul Hoque Chowdhury.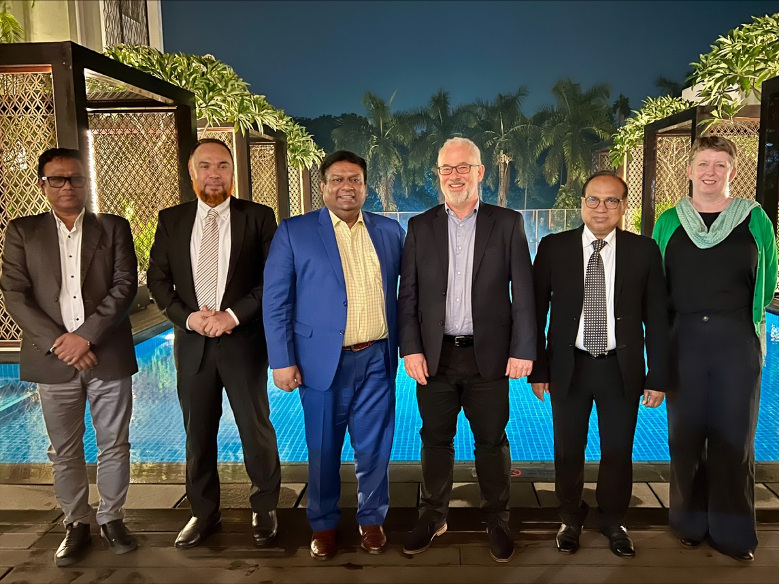 Our work with LGD includes work on river health in Dhaka and the SafePani model – testing a professional service delivery model to provide safe drinking water to schools, health centres and hospitals in the coastal zone. Mr Ibrahim has provided leadership and support to ensure REACH's work complements and advances government priorities.
In addition, we were delighted to meet with Mr Abul Kalam Azad, the former SDG Coordinator in the Prime Minister's Office and Special Envoy of the Climate Vulnerable Forum. Mr Azad's broader interests and expertise has been instrumental in the design phase of REACH and scoping future alignment with climate and development priorities.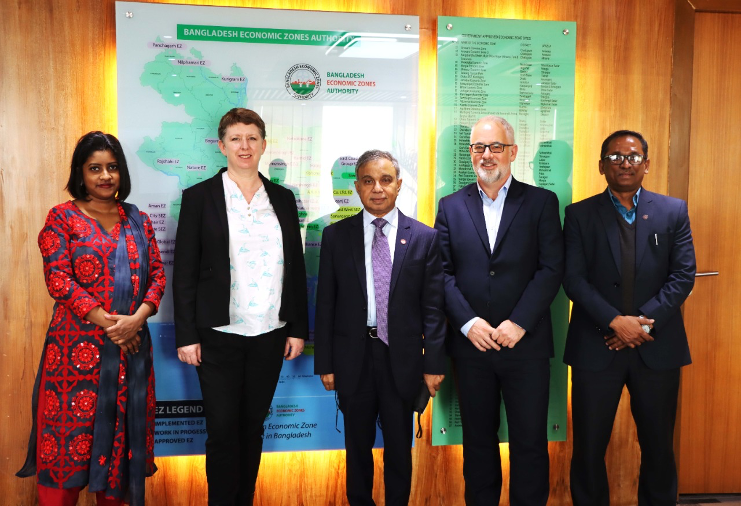 Along with our global partners, we will advance the exit strategy in the coming months including the UN Water conference in New York in March. A major date in our diaries will be REACH's international conference on Water Security and Poverty in Oxford from 20-22 September, this will provide a key moment to reflect on progress and ensure effective action beyond 2024.