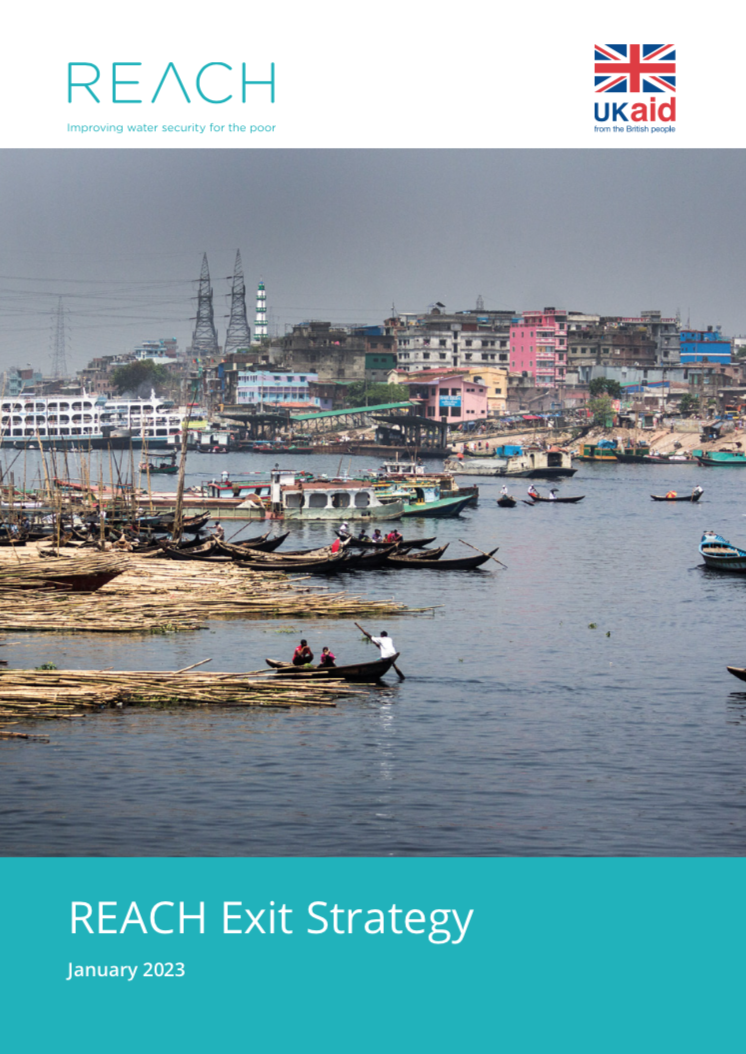 The Exit Strategy scopes out actions to promote the legacy of the programme to 2024 and beyond, highlighting opportunities to:
Sustain REACH's results to date;
Identify how to scale up the impact; and,
Explore how to scale out the programme's lessons and models.
This strategy is informed by and builds on REACH's three domains of impact including climate resilience, water quality, and rural water services. It has been developed in consultation with country partners, UNICEF, and the University of Oxford.
Kelly Ann Naylor, Associate Director, Water, Sanitation and Hygiene (WASH) Section, Programme Division, UNICEF
'Our partnership with REACH recognises science has a critical role in designing and delivering effective policy and improving practice on the ground.'
Stay in touch
School of Geography and the Environment
University of Oxford
South Parks Road
Oxford, OX1 3QY