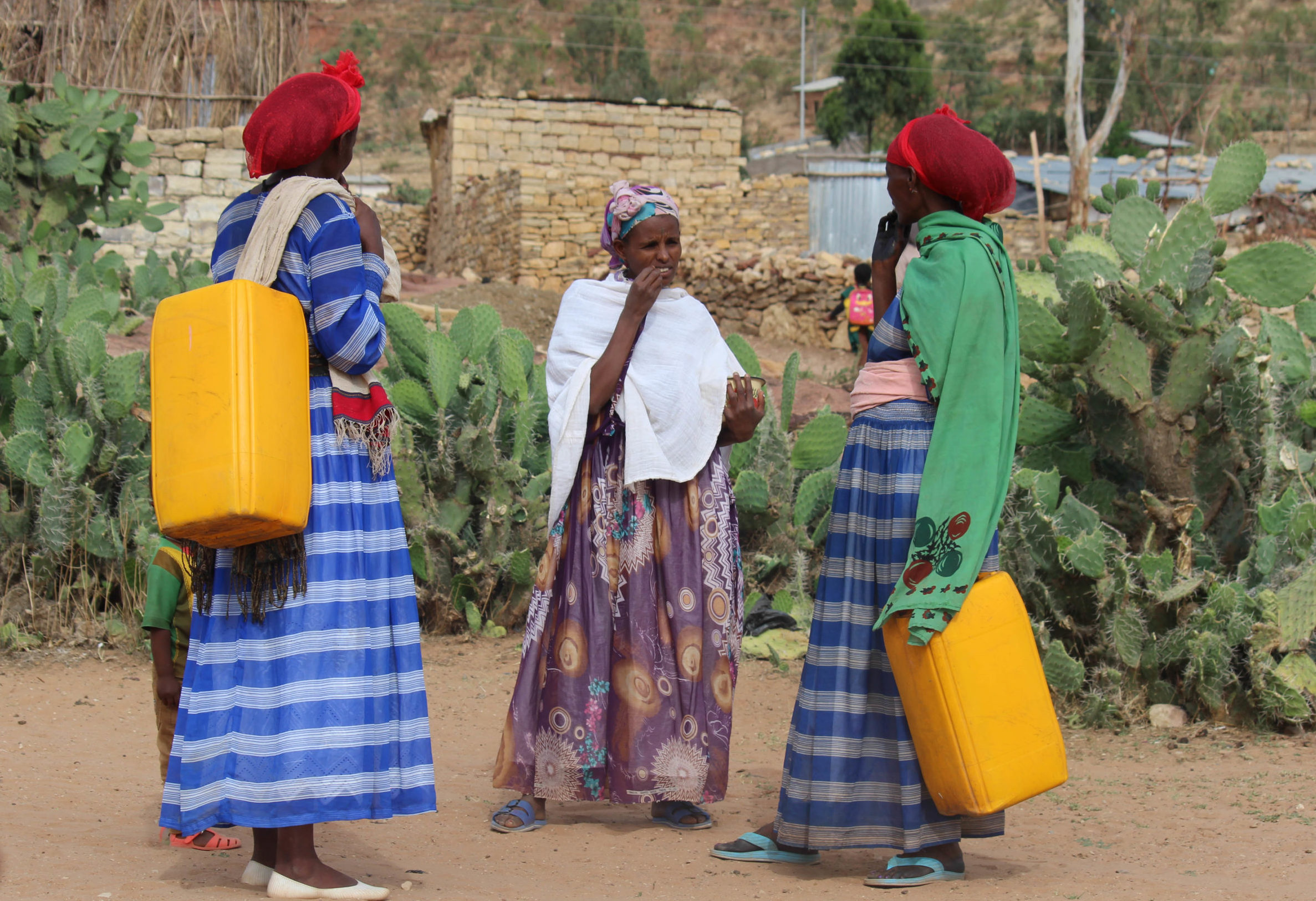 12 October 2020
Towards more equitable water in Wukro, Ethiopia: why this matters for small water-intensive businesses
Dr. Zenawi Zerihun, Dr. Kelemewerk Tafere, and Leake Zegeye
This blog is based on a journal article the authors recently published in Waterlines. The research, funded through one of REACH's Exploring Inequalities grants, examined how small-scale businesses run by women in Wukro town, Ethiopia are impacted by inadequate supply of water, and what coping strategies are employed.
The trajectories of Wukro's water supply system
Wukro is one of the fastest growing towns in the Regional State of Tigray, Ethiopia, with a population of more than 52,000. Because of the tourist sites in the area and the increasing number of conferences being held, the town has been attracting businesses, especially hotels and related services. With the influx of people, there is also a growing opportunity for women-owned small-scale businesses, such as selling coffee and local beer. However, unequitable access to water remains a challenge for small business owners who are heavily reliant on water.
Improvements have been made to the water supply in some parts of the town, starting from May 2018 when the new water line that was funded by DFID and implemented by UNICEF supplemented the existing water supply. But still, after the project, some town sectors have experienced major shocks of no water for a few months and some are still struggling. According to the utility, only half of the daily water demand is supplied, especially during dry season. As a way of mitigating shortages, the town's water utility is implementing water rationing. Water is indeed being distributed according to geographical sectors and different sectors receive a different amount of water.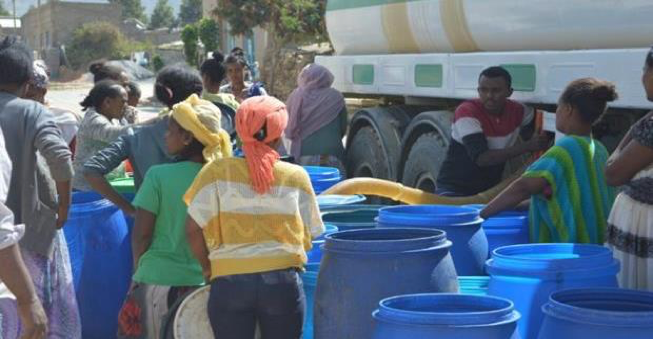 How women in small -scale businesses cope with the shortage
Due to the unreliable access to water, women in small-scale water intensive businesses work under capacity and are not able to get as much income as they could. When water shortages are severe, they rely on the water they have stored – but in reality this is rarely sufficient. As an alternative option, they resort to the custom of borrowing water as part of the pattern of social and economic exchange that governs relations among people in close circles.
Of course, these social norms may not be as strong when the business is located amid similar others, mainly because of the competition. As such, some women purchase tap water from other areas, often carrying water containers or transporting them on a three wheeled vehicle from distant places. Often as a last resort, a small proportion of women ends up accessing and using other unsafe sources such as river water. Besides the health risk of using unsafe water, they have to wander around in search of water and travel long distances, closing their businesses.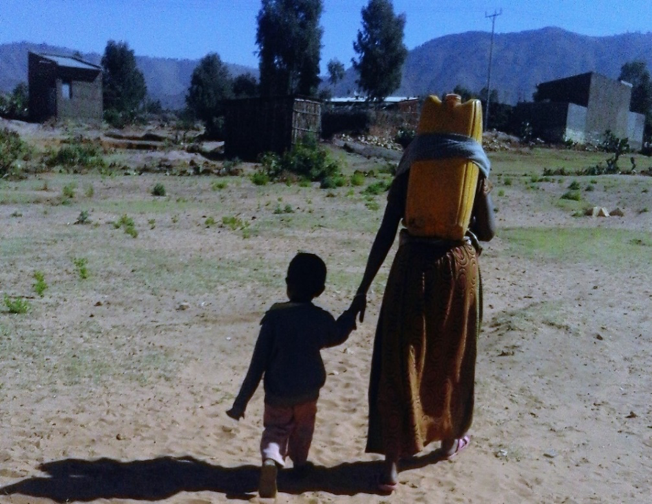 How the water utility is dealing with the shortages
It could be justifiable to provide more water to hotels since they consume considerably more water and it is part of the government's plan to turn the town into a tourist and conference center. However, there is little support provided to those who run water intensive small businesses. The water rationing schedule is not based on providing equitable access to everyone and leaves the small businesses run by women at a disadvantage. Besides, there is no justification to provide treated water for construction purposes while small businesses as well as households are not able to get adequate quantities of safe water.
The utility could partly solve the water shortage by introducing a system allowing private providers to be involved in the development and distribution of water services. They could also encourage residents to use alternative sources such as rain water harvesting. Efficient use of existing water resources can also be achieved if some rearrangements are made in the management of the resource at the utility, such as limiting the use of treated water for construction purposes and addressing gendered water needs.
The town's utility prohibits selling water by private providers, although in practice, people openly sell and even make a living out of it. Despite these, there still is a shortage of water in the town mainly due to the inadequate supply, but also because of the coping mechanisms residents implement.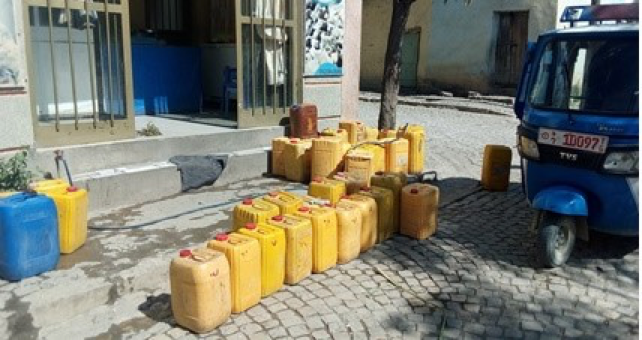 What else could be done?
As a way of ensuring a more equitable distribution of water, there are efforts underway by the water utility to involve women as members of the customer groups who will be entrusted to look after the communal water distribution points. However, gender issues on water access and equity cannot be thoroughly analysed without being considered within a broader discourse on women's economic empowerment in a community setting. It should be treated in line with the opportunities being provided to women and the challenges they experience to participate equally in political, social and economic life to address the historical legacy of inequality.
Creating women-led water committees may not address gendered water needs unless needs-based service provision is introduced. Based on the data on productive and reproductive household water use as well as on gender-specific sanitation priorities, the utility can revise existing water rationing schedules for improved and fair distribution. There should also be an opportunity for women to 'self-organise' and manage the distribution of water based on specific requirements.
Read the full journal article 'Addressing women's needs in water access for economic use: the case of Wukro town, Ethiopia,' published in Waterlines.