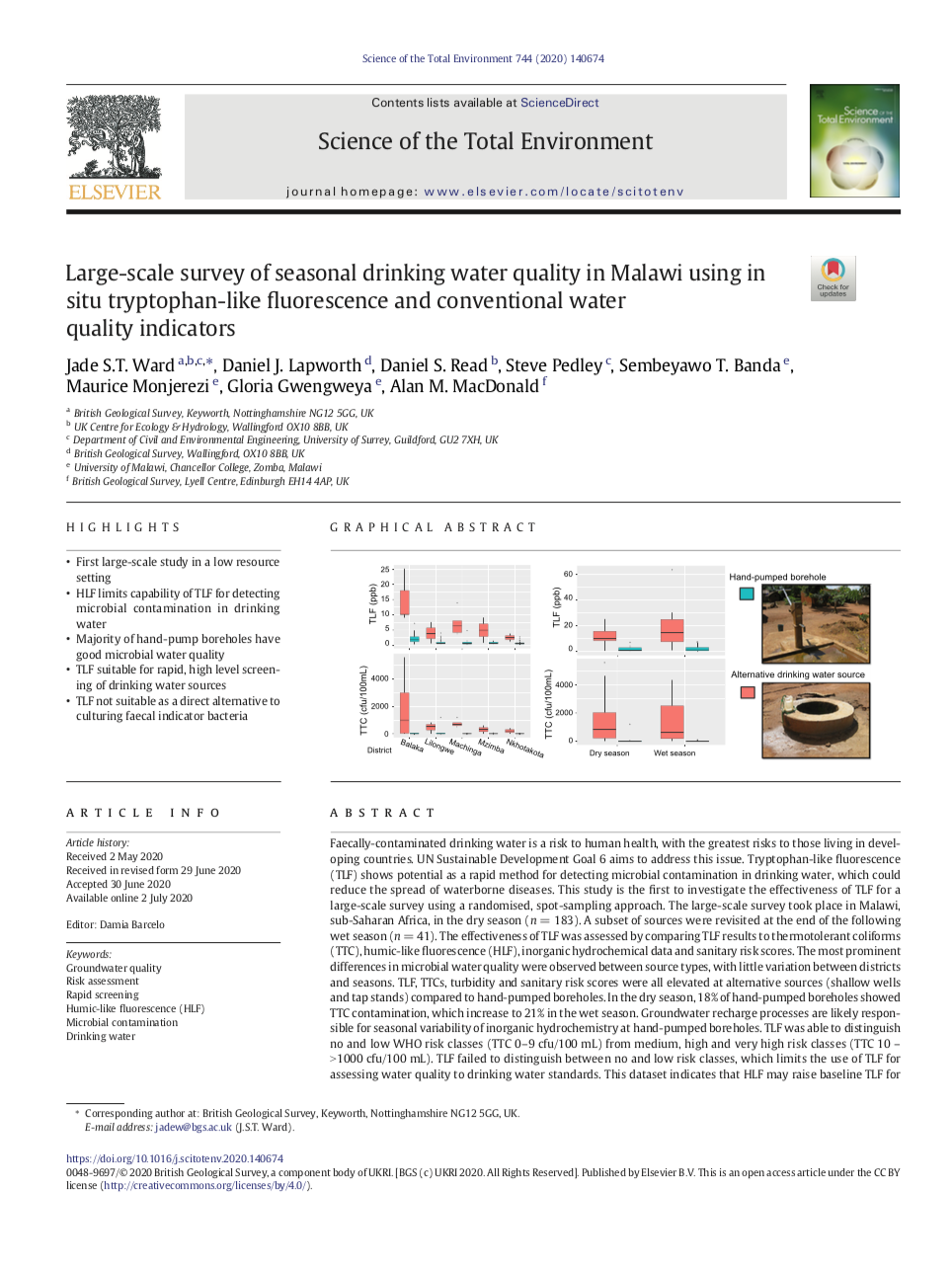 Authors: Jade S.T. Ward, Daniel J. Lapworth, Daniel S. Read, Steve Pedley, Sembeyawo T. Banda, Maurice Monjerezi, Gloria Gwengweya, Alan M. MacDonald
Tryptophan-like fluorescence (TLF) shows potential as a rapid method for detecting microbial contamination in drinking water, which could reduce the spread of waterborne diseases. This study is the first to investigate the effectiveness of TLF for a large-scale survey using a randomised, spot-sampling approach.
The large-scale survey took place in Malawi, sub-Saharan Africa, in the dry season (n = 183). A subset of sources were revisited at the end of the following wet season (n = 41). The effectiveness of TLF was assessed by comparing TLF results to thermotolerant coliforms (TTC), humic-like fluorescence (HLF), inorganic hydrochemical data and sanitary risk scores.
Kelly Ann Naylor, Associate Director, Water, Sanitation and Hygiene (WASH) Section, Programme Division, UNICEF
'Our partnership with REACH recognises science has a critical role in designing and delivering effective policy and improving practice on the ground.'
Stay in touch
School of Geography and the Environment
University of Oxford
South Parks Road
Oxford, OX1 3QY