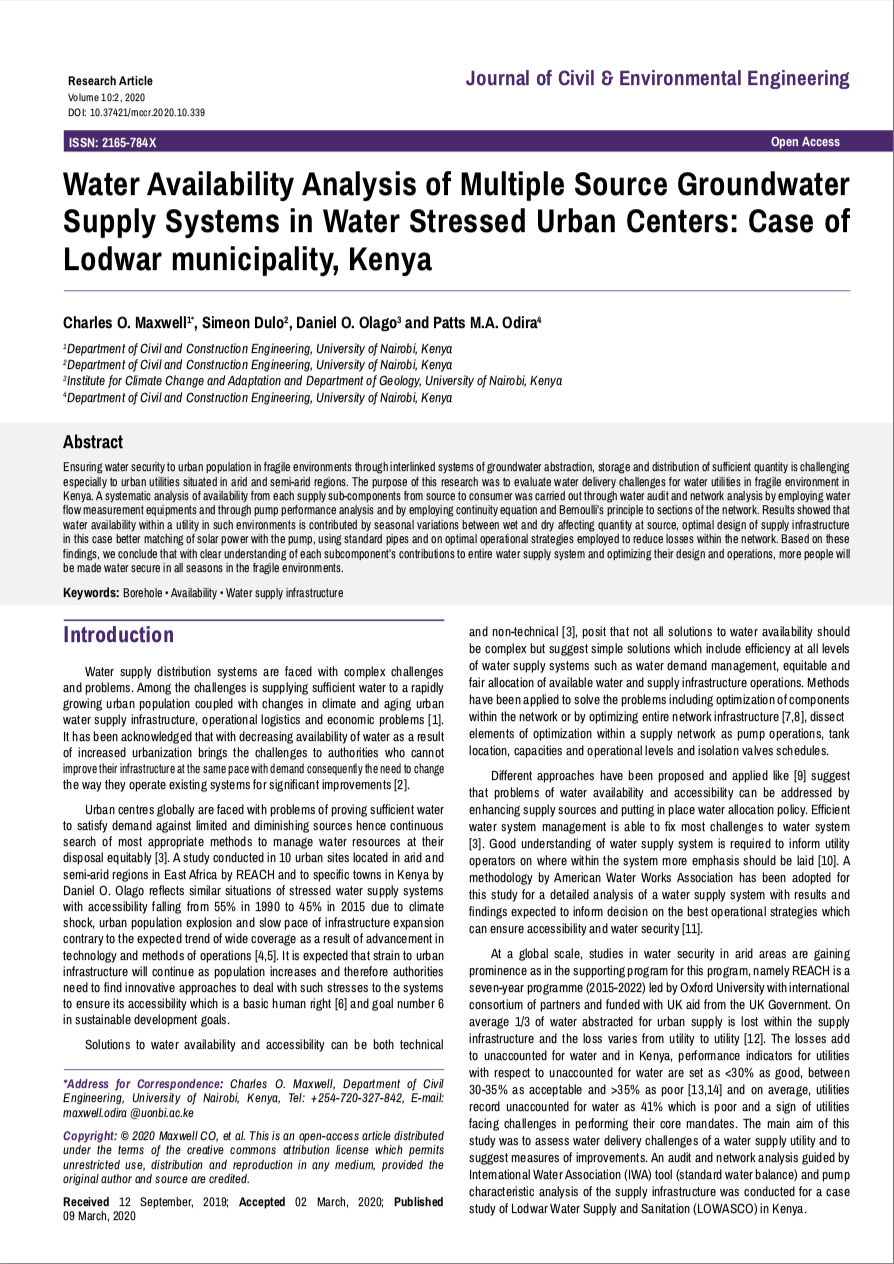 Authors: Charles O. Maxwell, Simeon Dulo, Daniel O. Olago, and Patts M.A. Odira
Ensuring water security to urban population in fragile environments through interlinked systems of groundwater abstraction, storage and distribution of sufficient quantity is challenging especially to urban utilities situated in arid and semi-arid regions. The purpose of this research was to evaluate water delivery challenges for water utilities in fragile environment in Kenya.
A systematic analysis of availability from each supply sub-components from source to consumer was carried out through water audit and network analysis by employing water flow measurement equipments and through pump performance analysis and by employing continuity equation and Bernoulli's principle to sections of the network. 
Kelly Ann Naylor, Associate Director, Water, Sanitation and Hygiene (WASH) Section, Programme Division, UNICEF
'Our partnership with REACH recognises science has a critical role in designing and delivering effective policy and improving practice on the ground.'
Stay in touch
School of Geography and the Environment
University of Oxford
South Parks Road
Oxford, OX1 3QY