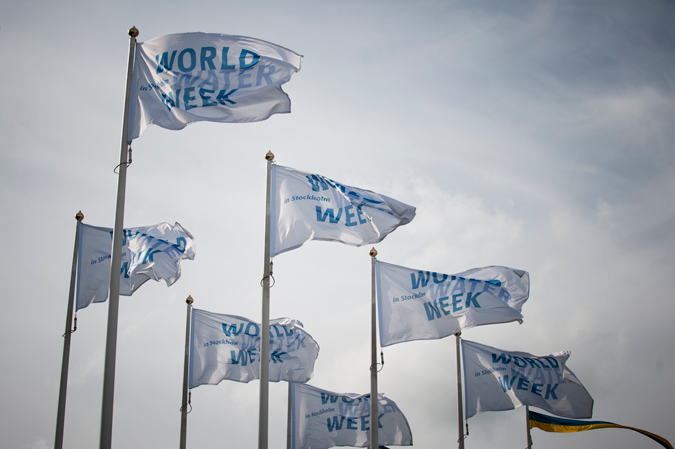 17 August 2015
World Water Week 2015
REACH Director Dr Rob Hope and Co-Director Dr Katrina Charles will be at World Water Week in Stockholm, Sweden on 23-28 August 2015. The annual World Water Week is a focal point for researchers, business, decision-makers and practitioners tackling global water issues.
This year's theme is Water for Development and the event takes place just weeks before world leaders adopt the Sustainable Development Goals (SDGs), which replace the Millennium Development Goals. How to achieve the water SDG Goal 6 'ensure availability and sustainable management of water and sanitation for all' will be a question threading through the week.
The theme is timely as this year marks the start of our ambitious seven-year programme which aims to improve water security for over 2.5 million poor people.
Oxford University will have a booth located at G3 on the map.  On Monday 24 August  at 11:00-14:00 Rob Hope and Katrina Charles will be available to talk about the REACH programme and the upcoming Water Security Conference in Oxford. Do drop by!
Rob Hope will be leading a session on sustainable finance for universal rural water services, alongside UNICEF, the mobile operators network GSMA, the world's largest pump manufacturer Grundfos Ltd and a water supply company in Rwanda.
Our partners International Food Policy Research Institute (IFPRI), International Water Association (IWA), the Rural Water Supply Network (RWSN), and IRC will also be actively involved at World Water Week.
Follow World Water Week on twitter with the hashtag #wwweek and follow the activities of the REACH Oxford University team via @oxfordwater and @reach_water
See the full schedule of Oxford University talks and activities
Read about IRC's activities at World Water Week
The Rural Water Supply Network booth at World Water Week