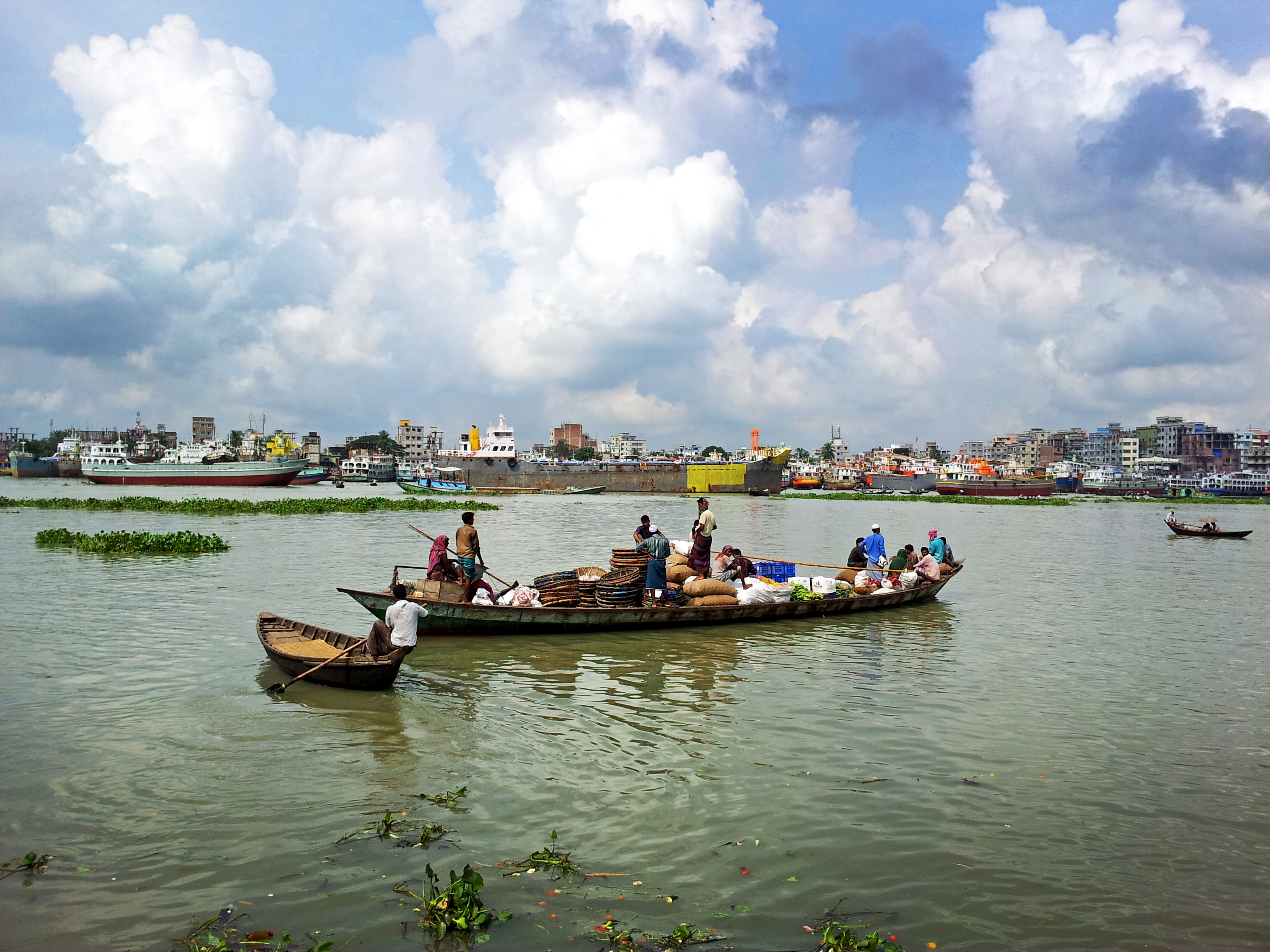 22 March 2018
Water for Sustainable Development: what can we hope for the coming decade?
Dr Katrina Charles and Dr Rob Hope, REACH programme Directors
Today, World Water Day, we officially start the International Decade for Action: Water for Sustainable Development 2018-2028. The aim of naming such a decade is to focus attention on water. In this, as in our work on water security, it is attempting to encompass the many aspects of water that are critical for poverty eradication and sustainable development: provision of universal access to safe drinking water, sanitation and hygiene, mitigation of water related disasters such as floods and droughts, management of the impacts of urbanisation and industrialisation on scarcity and pollution, and consideration of environmental and ecological water needs.
Here at REACH HQ we have been preparing for World Water Day with discussions with Graham Alabaster (World Health Organisation/UNHABITAT). Dr Alabaster is leading the work to define how we monitor the Sustainable Development Goals for water quality and wastewater treatment. One of the key themes that emerged is how can we communicate the importance of managing water quality to achieving sustainable development. Water quality degradation is broadly accepted as a trade-off in the earlier stages of development. Agricultural development increases runoff of sediments, nutrients and pesticides. Unplanned urban development contributes faecal pollution and rubbish. Industrial development contributes hazardous organics and toxic metals. These water quality changes impact the health and livelihoods of other water users.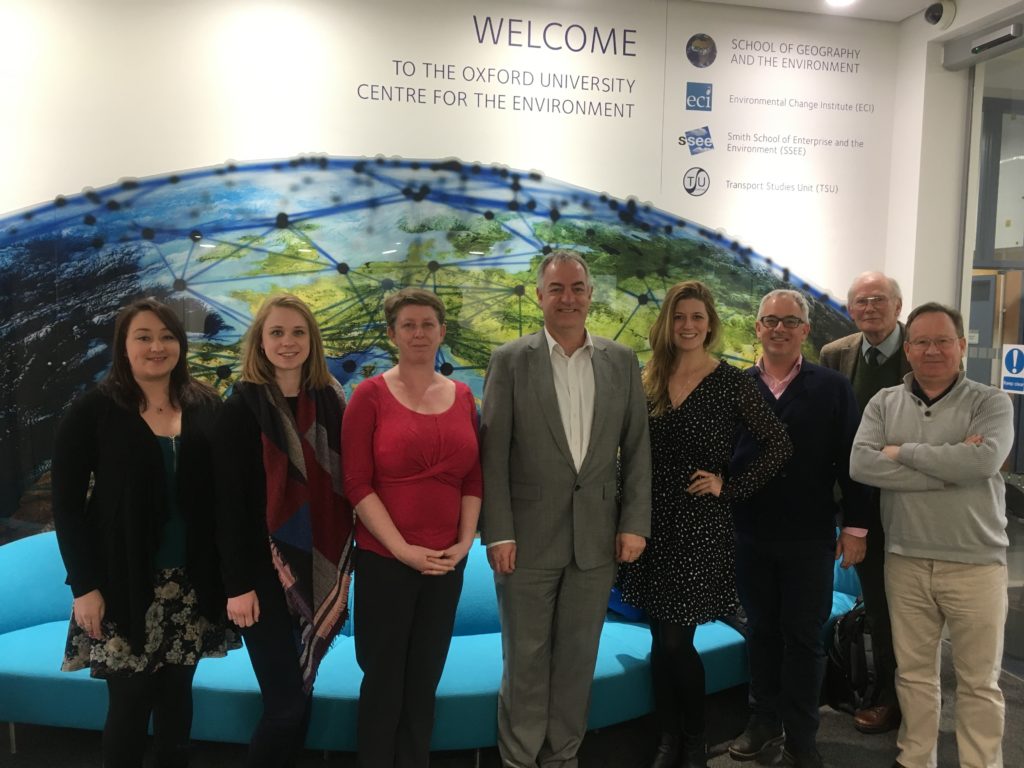 Visit from Dr. Graham Alabaster at the School of Geography and the Environment, on 20 March 2018.
Dr Sonia Hoque, a postdoctoral researcher in water security and society, wrote about our work in Dhaka, Bangladesh, last year, highlighting how industrial development has significantly boosted the country's economic growth, and attracted millions of poor people to the capital in search of employment. Many of those who have moved to Dhaka are women, as the ready-made garment industry has created an estimated 4 million jobs, approximately 80% of which are filled by women.
Industrial expansion and population growth has led to a multitude of discharges of untreated waste from different sources polluting the Turag River to such an extent that it is jeopardising the water security and health of workers and communities living on the riverbanks. In REACH's recent survey of 1,800 households living in communities along the Turag River, led by the University of Dhaka, the pollution of waterways was the top environmental concern. The challenge in Dhaka is how to modify the behaviour of industry and agriculture to reduce their environmental impact without damaging the economic productivity that is so critical to the national economy and the lives of millions of poor people.
In response to these challenges, REACH is advancing a science-practitioner partnership with the Government of Bangladesh's Department of Environment, Bangladesh Water Development Board, Department for Public Health and Engineering, Water Resources Planning Organisation and the Prime Minister's Office in collaboration with private sector stakeholders, and led by our colleagues in the Bangladesh University of Engineering and Technology, University of Dhaka and UNICEF. Results of our work on modelling and testing hydrological, technological, socio-economic and regulatory approaches will be shared and discussed on April 12th at a High-Level Symposium we are hosting with UNICEF-Bangladesh in Dhaka. We will make these findings available publicly shortly after this date through the website.
Water quality trade-offs are not unique to Dhaka and the REACH programme is undertaking wider work in coastal and rural sites in Bangladesh where salinity and arsenic pose risks to millions of people, as well as in our work in Ethiopia and Kenya. The evidence and knowledge we are gaining through understanding the interactions between climate, land use, water resource and groundwater systems with people's livelihoods and water use behaviours provide a foundation for new interventions to benefit the poor. Managing these trade-offs in pathways to development is a key challenge we are trying to address during the International Decade for Action on Water for Sustainable Development. We are working with local and national stakeholders and decision makers to develop the evidence they need about the benefits of appropriate policies, and how to manage the costs, to make tough policy decisions. Ultimately, the aim is to ensure that at the end of the decade we can see that the economic development trajectory has been sustained, and decisions have been taken to improve water quality management for people and the environment.
You can find more information about our REACH work in Dhaka on the REACH website,  by following us on Twitter @REACHWater, or signing up to our newsletter on the REACH website.