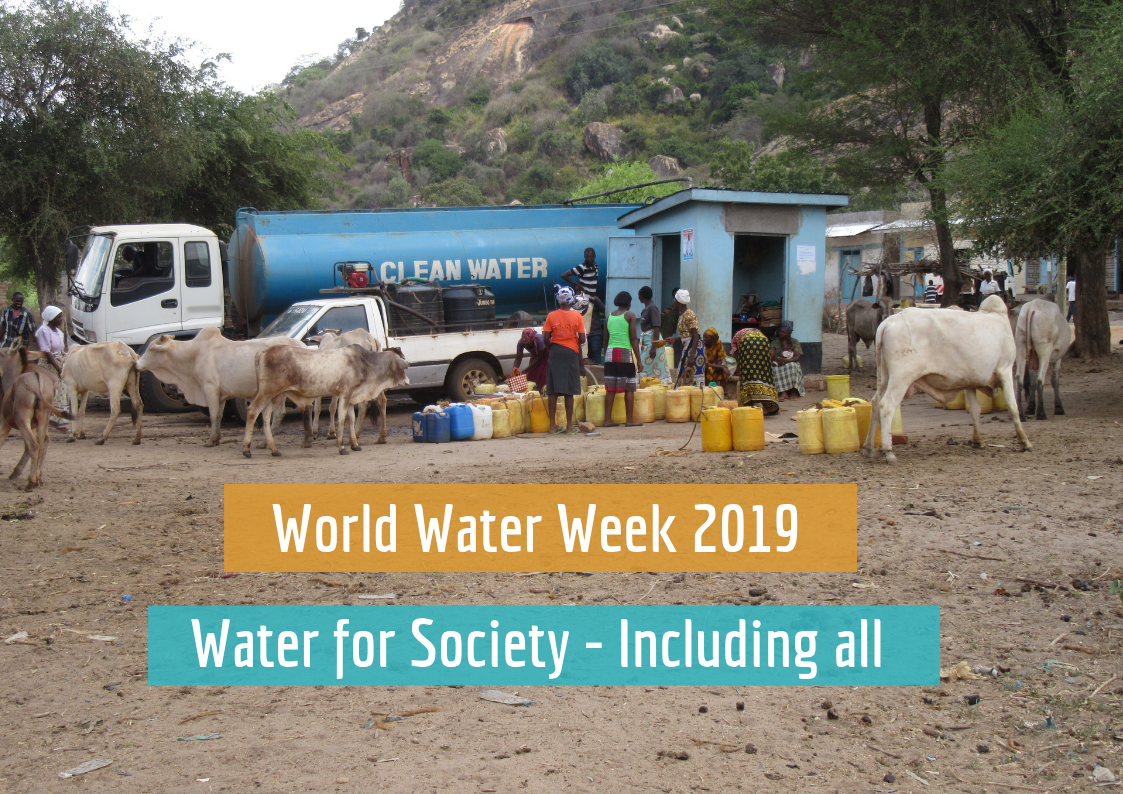 19 August 2019
REACH at the World Water Week (25-30 Aug) in Stockholm
As every year, REACH will be participating in the annual World Water Week conference in Stockholm (25-30 August). This year's theme, "Water for Society – Including all," is particularly relevant to the work we are leading in Sub-Saharan Africa and South Asia.
If you are attending the conference, do join us at one of the sessions below. We will also have a few slots at the Rural Water Supply Network booth (C10), where we will be doing some short informal presentations about REACH and will be available to connect and talk (see time slots below).
Proposal for global and national monitoring of WASH services affordability
Date: Sunday 25 August Time: 16:00-17:30 Room: L11
This event explores the affordability of drinking water, sanitation and hygiene (WASH). It reports on a 2-year process to define and measure what is an affordable (or unaffordable) WASH service, and presents several country case studies. The presentations link monitoring with data needs of those responsible for formulating response options. Professor Rob Hope (REACH Director, University of Oxford), will be moderating the session, and Dr. Sonia Hoque (Postdoctoral researcher in water security and society, University of Oxford) will discuss some of her findings on from longitudinal surveys.
Transforming societies to meet the SDGs: The role of finance
Date: Tuesday 27 August Time: 14:00-15:30 Room: L8
According to estimates by the World Bank, investments need to triple to reach the water-related SDGs, and traditional approaches will not get us there. This session discusses trade-offs to be considered when designing financially sustainable and inclusive water projects. Participants will be invited to score different projects on criteria such as leaving no-one behind, financial viability and value for money. Professor Rob Hope (REACH Director, University of Oxford) will present some of the work he has been leading on payment behaviours.
Performance financing for reliable last mile rural water access
Date: Wednesday 28 August Time: 14:00-15:30 Room: M4
Universal access will not be universally profitable, and innovative financing models are needed. Drawing on analysis of five enterprises delivering maintenance services to over 1 million people, this session explores the potential for a performance-based funding mechanism to finance reliable last mile water access for millions to 2030 and beyond. Cliff Nyaga (University of Oxford) will share insights from FundiFix as part of a panel discussion about service providers.
Innovation: Business as unusual. What is innovation?
Date: Thursday 29 August Time: 9:00-10:30 Room: L12
This opening session addresses the innovation imperative; the urgency of innovation as a means for achieving SDG6. Strategies and case studies of innovation in technology, partnerships, business models, legal aspects and financing will be presented. The role of collaboration with diverse stakeholders in up-scaling innovative solutions will be highlighted. Dr Sonia Hoque (University of Oxford) will discuss her work on Water diaries in Bangladesh, Ethiopia and Kenya.  
Water governance with and for all: Is it working?
Date: Thursday 29 August Time: 14:00-15:30 Room: L10
The seminar considers policy guidelines, institutional arrangements and reform pathways in countries at different stages of socio/economic development and with different forms of government within which water resources are managed. Dr Johanna Koehler (University of Oxford), will be discussing 'The paradox and progress of rural water sustainability in Africa'.
Come and talk to us at the RWSN booth!
Throughout the week we'll be available during the following time slots at RWSN's Booth (C10) in the Exhibition area. Do come and talk to us – this will be an opportunity to hear about REACH's work and network.
Tuesday 10:30-11:00 (coffee break), with Dr Sonia Hoque;
Wednesday 10:30-11:00 (coffee break), with Prof Rob Hope and Dr Johanna Koehler — SOFT LAUNCH OF REACH's NEW GLOBAL STRATEGY;
Thursday 13:30-14:00 (lunchtime), with Cliff Nyaga and Saskia Nowicki;