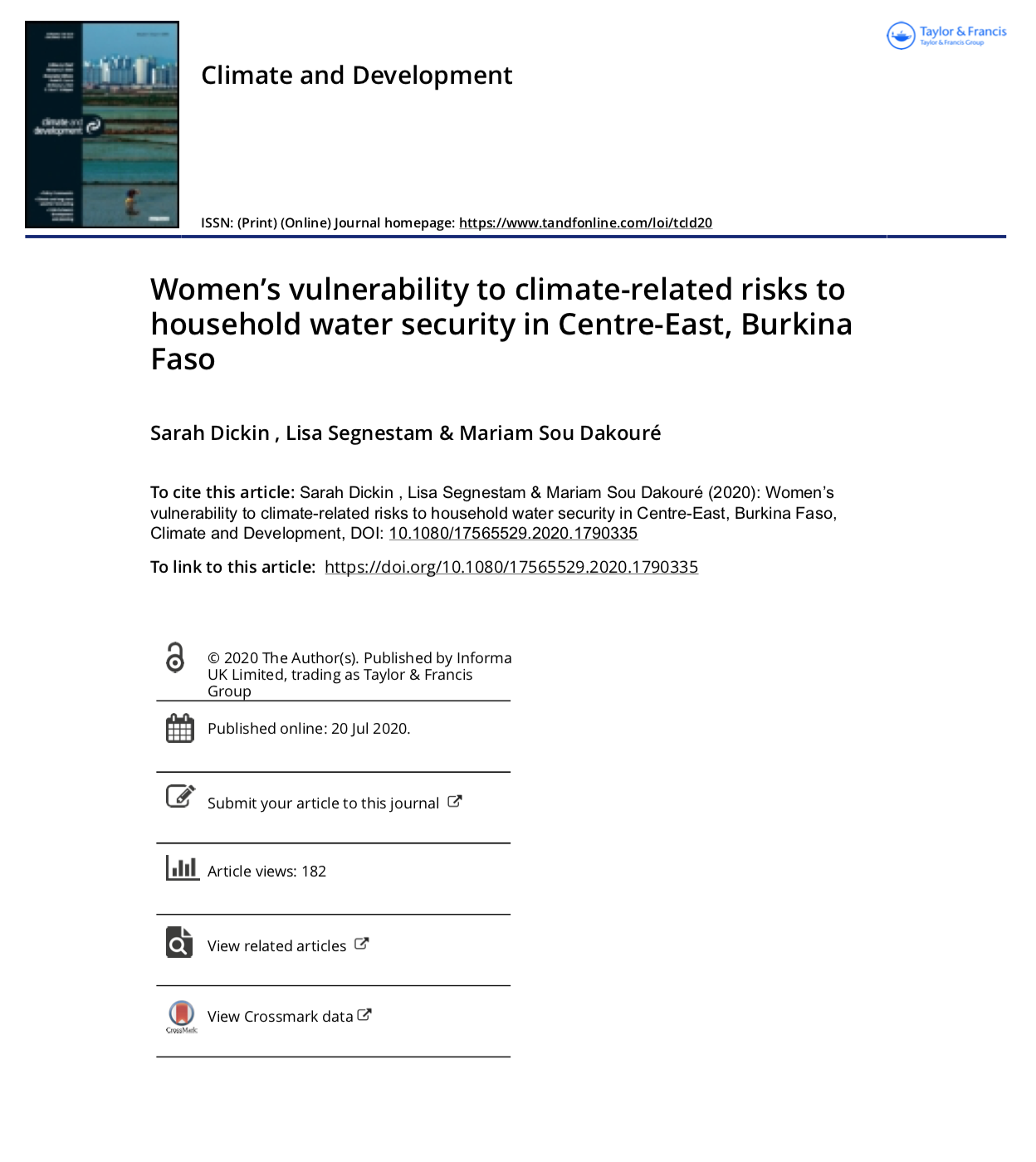 Authors: Sarah Dickin, Lisa Segnestam & Mariam Sou Dakouré
Variable climate conditions, resulting in periods of water scarcity and longer dry spells, or intense rainfall events, have serious implications for water and sanitation services. Climate change threatens to exacerbate these hazards, increasing risks to household water security, and associated impacts on health, wellbeing and livelihoods. These risks are not evenly distributed across individuals and communities, and there is a particular need to understand women's vulnerabilities and responses to these risks due to disproportionate impacts of poor water and sanitation conditions.
This study used mixed-methods data collection to assess how vulnerabilities to climate-related risks to household water security are produced and vary among women in the Centre-East region, Burkina Faso, as well as capacities to respond.
Kelly Ann Naylor, Associate Director, Water, Sanitation and Hygiene (WASH) Section, Programme Division, UNICEF
'Our partnership with REACH recognises science has a critical role in designing and delivering effective policy and improving practice on the ground.'
Stay in touch
School of Geography and the Environment
University of Oxford
South Parks Road
Oxford, OX1 3QY