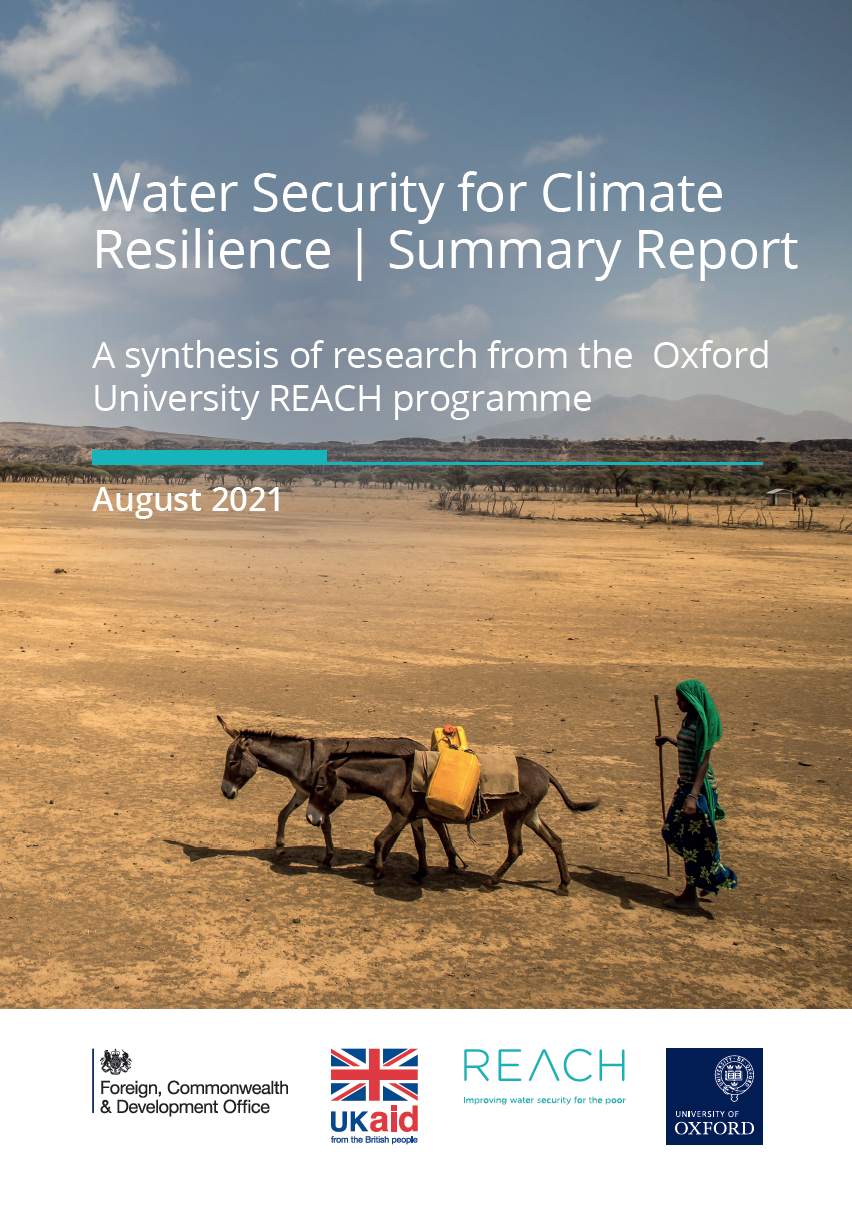 Authors: Katrina Charles, Anna Murgatroyd, Dan Yeo and Anna Nileshwar
This Summary presents the main findings and recommendations of the Water Security for Climate Resilience Report. Through REACH research we demonstrate the unequal, and often hidden, impact of climate on people's lives and livelihoods, which can be counter-intuitive to broad narratives around resilience and adaptation. We reveal the challenges to building anticipatory capacity to avoid the water security risks that result from shifting climate conditions, water use behaviours and policy decisions. We highlight the impact of seasonal fluctuations in weather on surface and groundwater quality. We present a deepened understanding of location- and contextspecific climate issues and dynamics, revealing a pressing need to consider and plan for different distributional impacts of climate and climate change.
Read the full Water Security for Climate Resilience Report.
Kelly Ann Naylor, Associate Director, Water, Sanitation and Hygiene (WASH) Section, Programme Division, UNICEF
'Our partnership with REACH recognises science has a critical role in designing and delivering effective policy and improving practice on the ground.'
Stay in touch
School of Geography and the Environment
University of Oxford
South Parks Road
Oxford, OX1 3QY