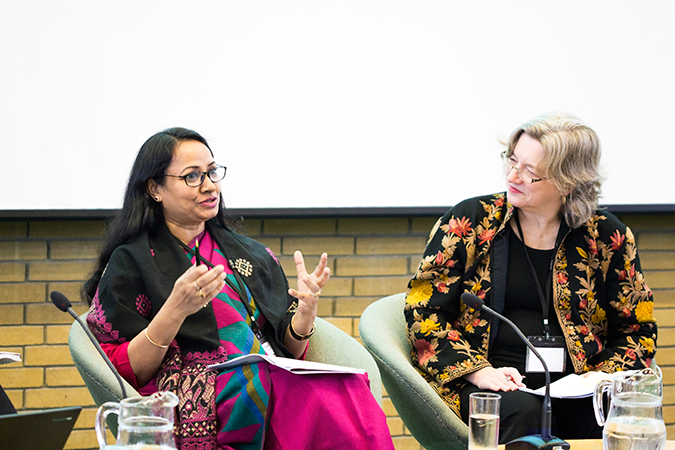 19 July 2016
Professor Mahbuba Nasreen wins Gender and Disaster Award
Congratulations to Professor Mahbuba Nasreen, who is this year's winner of the Mary Fran Myer's Gender and Disaster Award. She is the Director and one of the founders of the Institute of Disaster Management and Vulnerability Studies at the University of Dhaka, and is part of the our Bangladesh research team.
Mahbuba has had a long and distinguished career as a researcher and consultant in the fields of gender and development, and gender and disaster, including food security, reproductive health, violence against women and climate change.
She is a national of Bangladesh, a country with significant challenges and constantly confronted with disasters. Her pioneering doctoral research focused on the experiences of rural Bangladeshi women in coping with floods.
Mahbuba has shown great commitment to high-level international policy work related to gender and disaster response and disaster risk reduction. She has been involved in Bangladesh delegations at the international level and as a member of the Women Major Group of United Nations Office for Disaster Risk Reduction (UNISDR).
Working to address the perception of women as mere victims of disaster, Mahbuba has advocated for their role in resilient disaster response.
The Mary Fran Myers Award, established in 2002 by the Gender and Disaster Network, recognises that vulnerability to disasters and mass emergencies is influenced by social, cultural, and economic structures that marginalise women and girls. The Gender and Disaster Network aims to promote research and practice that reduces loss of life, injuries, and property for women and girls.