Climate Change and Poverty: A photo-sound exhibition and panel discussion
On 5 November 2019 Dr Catherine Grasham and Alice Chautard organised a public engagement event in Oxford themed around Climate Change and Poverty.
The event consisted of a photography and surround sound exhibition about climate change and water in rural Ethiopia, highlighting Catherine's research, followed by a panel discussion, including the following speakers:
Zainab Aliyu, University of Reading
Ruth Mayne, Low Carbon West Oxford and Oxfam
Lydia Messling, University of Reading
Dr Lisa Schipper, Overseas Development Institute and Environmental Change Institute, University of Oxford
You can listen to the recording from the panel discussion below – we talked about climate justice, resilience and impacts, policy and activism, and how we can better communicate the science to raise awareness and encourage change.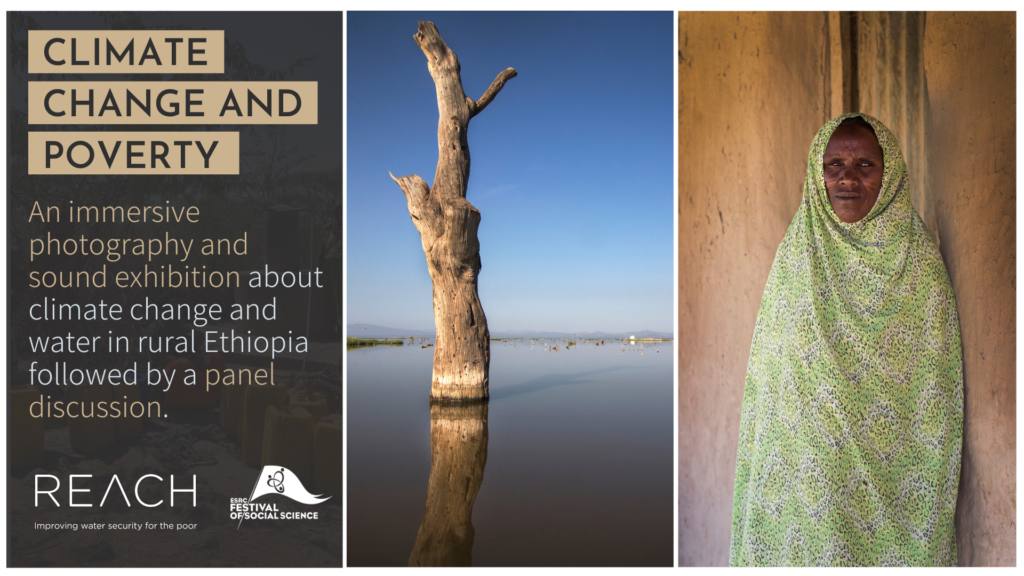 Thanks to sound engineer Nicholas O'Brien of Upcycled Sounds for designing the sound for this exhibition.
This event was part of the ESRC Festival of Social Science, and was funded through an ESRC grant.
It took place at Fusion Arts , an Oxford-based arts, equality and education charity, aimed at connecting artists with communities, and inspiring hundreds of bespoke creative projects.
The photography exhibition will be available at Fusion Arts until the end of November. You can also view the photo gallery online.
Find out more about the research we are leading in Ethiopia's Awash Basin.