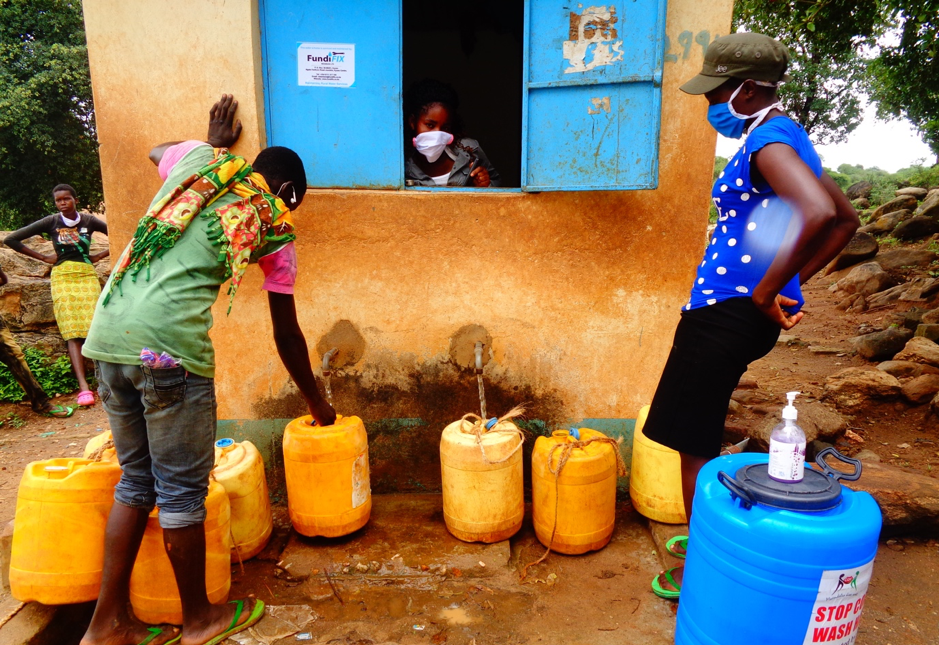 15 June 2020
Can rural people pay for water in a crisis?
Professor Rob Hope (REACH) and Dr Guy Hutton (UNICEF). A version of this blog in French is accessible on the Rural Water Supply Network website.
Making drinking water affordable for rural people has always been challenging. COVID19 places urgent pressures on government, service providers and rural water users with priority needs for water for handwashing at home, in schools and at healthcare facilities.
On the 9th June, the REACH programme and UNICEF organised a webinar hosted by RWSN with over 480 participants to examine new evidence of changes in water demand and revenue, and explore how to measure affordability of water supply to help improve policy and programmatic responses. We identified five key lessons, with the full webinar accessible here.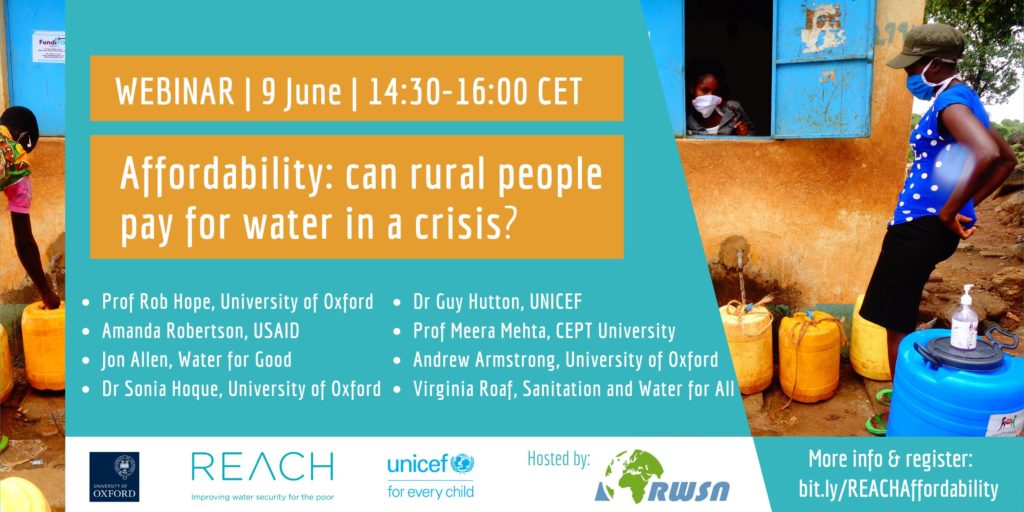 Lesson 1 – It can be done. Experience from the Central African Republican (CAR) featured a professional service delivery model delivering reliable water services over many years at scale through civil war and economic stagnation. Countries like India are extending a monitoring platform to improve responses supported by established local government providers.
Lesson 2 – It's harder during a crisis. Countries without data and no network of accountable service providers face more difficult choices. Water provision mandated by law, policy and regulation are limited without service providers already established at the local level. Informal providers, such as vendors, may serve remote populations but may be prevented from supplying water without  adapting COVID19 travel restrictions. Rules need to be flexible.
https://www.youtube.com/watch?v=MbSMtqwXfjc
Lesson 3 – The poor are most at risk. Global data illustrated the higher costs paid by lowest income groups from Ghana, Cambodia, Pakistan and Zambia, as well as the significant time costs of water hauling which are higher for lower income deciles. Tariff designs by month rather than by volume may avoid an income constraint for increased water for hygiene needs. Floods and droughts present a significant layer of additional risk, though data monitoring may provide early warning to target resources to limit harm.
Lesson 4 – Securing sustainable funding. Reliable water may cost less than one USD per person per year. But this requires a subsidy for local service providers and water users need support to keep services running. Many rural people do not pay for water today by choice or by inequalities. It was noted that governments cannot afford to allow people not to have access to water but 'free water' would cause more harm in providing and maintaining services to all. These are hard choices and decisions will depend on context.
Lesson 5 – Build back better. COVID19 has exposed the known weaknesses in rural water supplies. Investing in accountable and local service providers is a key part of any strategy for sustainability. Schools and healthcare facilities are a central part of this wider network of services and a key priority. Facilities often share water infrastructure with rural communities, these locations could be the strategic backbone of providing some water for all.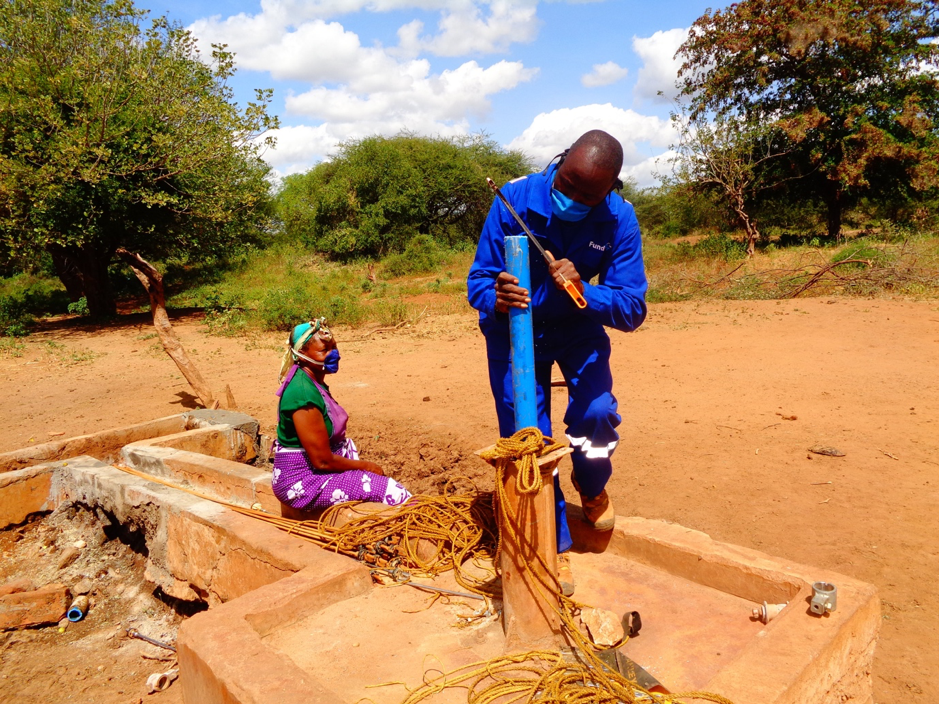 The webinar consisted of three parts over 1.5 hours. First, an overview of the debate and characteristics of affordability by Prof Rob Hope (University of Oxford) before presentations by Dr Guy Hutton (UNICEF), Andrew Armstrong (University of Oxford) and Dr Sonia Hoque (University of Oxford).
This was followed by a panel discussion chaired by Prof Rob Hope with Virginia Roaf (Sanitation and Water for All), Eng. Robert Gakubia (WASREB), Prof Meera Mehta (CEPT University), Jon Allen (Water for Good) and Amanda Robertson (USAID, Kenya/East Africa). Closing words and a summary were provided by Guy Hutton. The full webinar is accessible here.
These issues will be presented and further examined in a French version on Affordability on June 23rd at 11:00 CET.